Tips for Giving Your Home a Makeover During the Holidays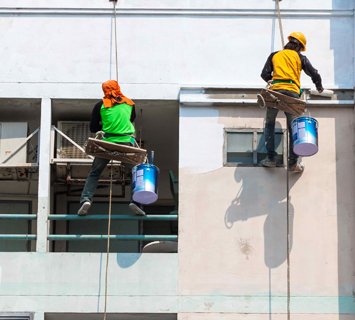 The holidays are the perfect time to do work around the house, including painting. Whether you hire house painters in Hawthorn to get the job done or you do it yourself, giving your home a new coat of paint can provide a great sense of achievement. Summer is the best time for renovating both the interior and exterior of a home, as this is when most people in Australia are on holiday. It's also when house painters in Toorak and surrounds get a lot of bookings for paint jobs. If you're looking for residential painters in Toorak or a nearby suburb over the summer period, book in early to avoid disappointment. But if you're someone who does enjoy DIY work, keep reading for some top tips for giving your home a makeover these holidays.



Timing Is Everything
The ideal outdoor temperature for painting is 22 degrees Celsius. It's always wise to paint outdoors when there's less heat, especially in the summer months. As a result, it's best to paint either in the early morning or in the late afternoon. Definitely don't start painting if the day is forecast to be over 35 degrees, as your paint will not dry properly and will end up looking patchy. If you're certain that you want your house painted during summer but you don't want to deal with temperature fluctuations, you can call reputable residential painters in Beaumaris or surrounds to help you.
Be Prepared
The first step to ensuring your paint job is successful is preparing the surface. This is important whether you're painting an interior or exterior wall. Clean the wall with a sponge and hot soapy water. Next, use filler to fill in any cracks, gaps or holes. Give the whole wall a sand down to increase the smoothness and ensure your paintbrush will glide over the surface of the wall evenly. If you don't have the time to prepare your wall's surface, you can always call some residential painters in Kew and surrounds who can do it for you.
Choose Your Colours
These days, there are thousands of colours out there that can be used as house paint. But before you go for something that's a little too out there, take a moment to think it through. If you do a quick walkthrough of your neighbourhood, you should get some ideas on what works and what doesn't. Some colours look interesting on a colour swatch but terrible on a house exterior. You might like to research the architecture of your house as well to get some idea of what colours would be historically accurate. You can also get help from professional house painters in Kew and surrounds.
Get the Job Done with Melbourne House Painters
Are you sick of doing home maintenance jobs yourself? Don't muck about with painting your own house − call in the experts at Melbourne House Painters today. We've got 20 years of experience and can get you the professional finish you desire. Be home proud and call us now on 1800 867 562.