The Number One Painters in Melbourne
Welcome to Melbourne House Painters, a leading choice for high-quality painting services in Melbourne. Our residential house painters have the experience and expertise to transform your home, making it stylish and comfortable. Over the years, we've carved a niche for ourselves by offering superior painting services for numerous residential projects. Our painters in Melbourne simply love their craft and strive to achieve the utmost perfection in all painting jobs they attend to.
Since our inception, we have won multiple awards and recognitions for our painting in Melbourne. We take great pride in being a family owned and operated painting company in Melbourne that works hard to change the lives of our clients, helping them to achieve their dream homes.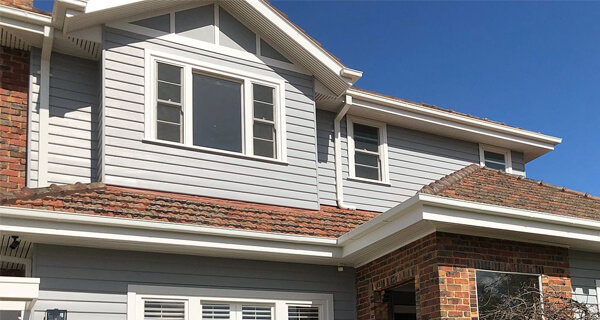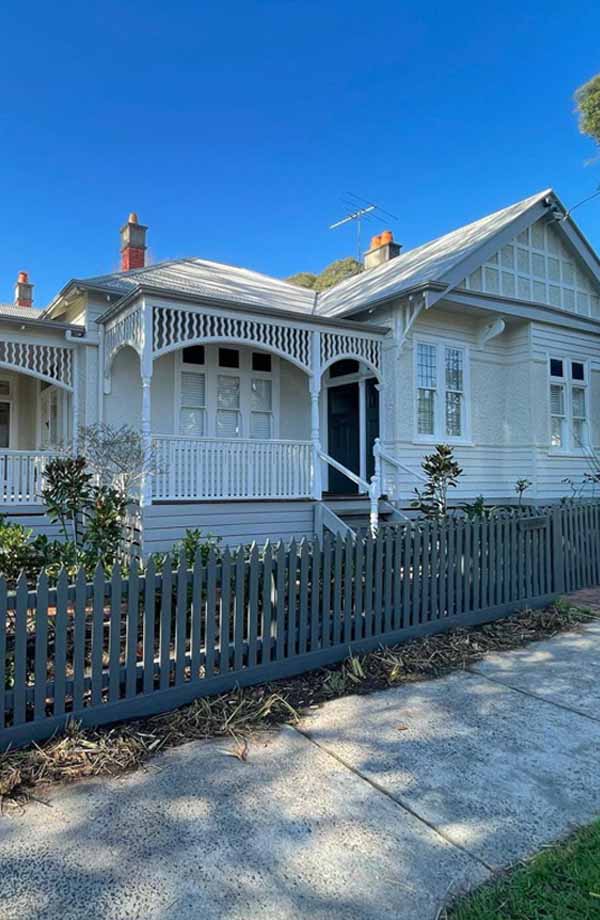 The Melbourne House Painters Difference
At Melbourne House Painters, we believe that a home paint job that's done right can add more than just style – it can also add personality and soul, helping to enhance the beauty, ambiance and value of your home. Our painters in Melbourne are dedicated to providing services that will bring a smile to your face once you see the final result.
Our home painters have also won many awards for our remarkable Melbourne painting services. Whether you need painters in Portsea to update the interior of your home with a fresh coat of paint, or a house painter in Camberwell to liven up an exterior, you can rely on our house painters in Melbourne to meet your needs and exceed your expectations.
The complete list of painting services we offer to our clients includes:
Interior painting
Exterior painting
Wood-rot solutions, including weatherboard repairs
Plaster crack repairs
Window restoration
Colour consultation
Body corporate painting
You can rest assured that we know exactly what we're doing, use the best paints, and take your input and feedback into account. We're confident that you'll be impressed by our house painting in Melbourne, giving your house a look that will last for years to come.
Get in Touch with Our Painters in Melbourne Today
If you're dreaming of a freshly painted home that reflects your unique style and personality, what are you waiting for? Give our team a call today to learn more about Melbourne House Painters and our painting services in Melbourne and request a quick quote. Simply call us on 1800 TOP JOB (867 562) or send an email to [email protected] for a prompt and helpful response from our expert team.
awards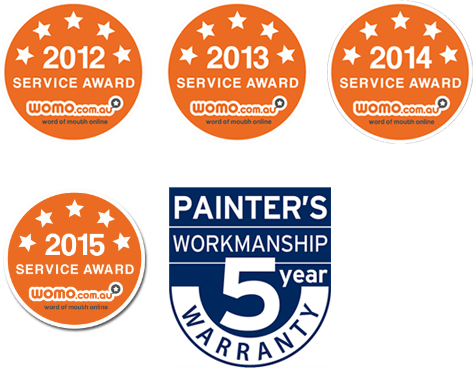 I approached Melbourne House Painters while they were painting a house in my street, I had an immediate quote and this was sent out that evening and that summed up the company. Prompt polite and professional, highly recommended! - Sally
Can't reccommend these guys enough - super friendly and professional. Answered all our questions and were happy to do so! They even turned up on time and completed the job when they said they would [how I wish all tradies did this!]. - Debbie H
Frequently Asked Questions
Yes, our painter in Melbourne is fully licensed. Our services are also fully insured in addition to being covered by a warranty for all workmanship.
The typical timeline for completing a Melbourne painting project can vary depending on factors such as the size and complexity of the painting, the chosen style and technique, and the amount of time dedicated to working on it. It can range from a few hours to several weeks or even months.
Yes, our professional painters can provide top-quality colour consultations to help you choose the right colours for your home. With expertise in Dulux and Wattyl paint colours, we can take your needs and preferences into account to deliver a colour combination that will look stylish and satisfying for years to come. We can also organise for you to look at samples to help you make an informed decision.
Our painting services in Melbourne encompass interior home painting, exterior house painting, body corporate painting and colour consultations. We can also provide wood rot repairs, plaster repairs, house window repairs and weatherboard repairs to get your home looking as good as possible.
Our house painter in Melbourne has access to various brands of high-quality paint, including Dulux and Wattyl. We'll use the brand that best suits your needs, which we'll take into account before getting started in order to achieve the best results.
You can expect a qualified and experienced home painter to provide surface preparation, paint application, colour consultation and clean-up. Our painters have expertise in handling various surfaces, offer quality paint products, provide a detailed estimate, adhere to a schedule and ensure a professional finish that will meet your expectations.
Regularly inspect surfaces for any signs of wear, cracks or peeling paint. Clean surfaces gently using mild detergent and water. Touch up any damaged areas promptly and consider applying a fresh coat of paint every few years to maintain its appearance and protect against weathering.
The warranty offered by paint brands can vary significantly, the best of which will depend on your specific circumstances and requirements. As a leading painter in Melbourne, we have access to various paint brands and can advise you on which option has the best warranty based on your needs.
Our Melbourne painter takes great pride in being flexible and accommodating. We make every effort to work around your schedule, making the process more convenient and less stressful. Simply communicate with us and we'll do our best to take your needs into account We'll also provide you with an estimated timeframe for your job so you can know exactly how long it will take to complete.
Our home painters in Melbourne can be trusted to do a quality job because they use premium quality paints sourced from leading paint brands like Dulux and Wattyl. In addition, we stay up to date with the industry, have $20 million public liability insurance and offer guarantees for all workmanship.
X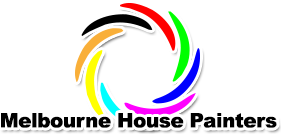 Affordable painting services for all your needs
Qualified and licensed painters
Expansive experience in related projects
Insured for varied project scenarios
Positive reviews and testimonials from satisfied customers