How to Properly Prepare Walls for Painting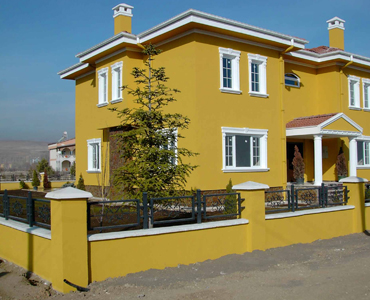 Made up your mind to paint your walls, but unsure where to start? Before you begin to paint, it's important to consider a few things such as removing or covering furniture to avoid paint stains, protecting window and door frames with tape, and taking advice from professional residential painters to achieve the best results. For example, expert house painters in Kew and beyond will stress the importance of making sure the wall surface is smooth before you start painting in order to achieve the perfect finish. The following blog post from Melbourne House Painters will provide some handy tips to consider when preparing to paint your walls.
Scrape Off Old Peeling Paint
Remove any old peeling paint before you start to paint your walls. For this, you could use sandpaper stapled to a sanding block, a paint scraper or an electric sander. Professional house painters will often use an electric sander to remove peeling paint in larger areas.
Clean and Fill Any Damaged Areas
Remove any hooks and fixtures from the walls to ensure a smooth painting surface. Clean the wall properly, then identify any damage. Use gap sealants or pre-mixed filler for any cracks, nail holes or dents you find. You can get help from professional residential painters if the cracks are serious. To remove dust and dirt completely, you should wash the walls with water diluted with a small amount of detergent. If there's any mould, you can use bleach. Once the wall is clean and any gaps are filled, use plaster to make sure the wall has an even surface. Residential painters in Kew and beyond recommend keeping the plastered wall for at least 24 hours before painting on it.
Make Sure You Have the Right Paint Tools
Gather all the tools you need before you start painting to avoid wasting time later. Here are some of the tools you might need:
Paint brushes for latex and oil-based paint
Paint trays
Gloves
Cloths
Paint rollers
Extension for your roller
Primer
Paint can openers
Stir sticks
Roller covers
Also make sure you have extra paint in case you run out.
Use a Primer
A primer is necessary as it helps to minimise flaws. Using a water based primer is recommended on dry walls, but if the walls have stains from smoke or water, you might choose to use an oil based primer that covers heavy staining.
Now that you're done with the above steps, you're all set to start painting! If you want more tips on house painting, or if you want a professional to handle the job, contact Melbourne House Painters on 1800 867 562 or email [email protected]. Alternately, you can contact us online.