What to Consider When Choosing House Painters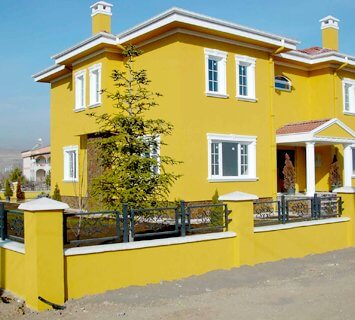 Painting a house is an activity that requires a lot of time and money. When choosing house painters, it's therefore important to not only consider your budget, but also look for a number of other factors. In this blog post, Melbourne House Painters shares some top factors to consider when choosing house painters to paint your home.
Insurance
Before selecting house painters, make sure they hold liability insurance as well as worker's compensation insurance. Some contractors don't carry insurance due to the high costs, which may cost you money if a worker becomes injured on your property. The best house painters in Kew and surrounds will hold all necessary insurance to protect the people working on your house as well as protecting your property from any accidents.
Experience
Residential painters who have been in business for a long time have more experience than other painters who are new to the market. More experienced companies will have a better track record and history, allowing home owners to go through their past work and decide if they're the best choice. Companies with more than 5 years of experience generally have a better profile, get better reviews and have been awarded for their services.
References and Reviews
These days, it's easy to find reviews about home painters through online search engines. It's always best to look for reviews from multiple places. Asking relatives or friends who have hired painters for their home in the past can also provide insight. You can additionally ask a painting company for a list of past customers and contact them for references. You should also consider negative reviews as well, if there are any.
Cost
One you've researched painting companies, it's time to start getting quotes. To come up with a price, a painting contractor should analyse your house, take measurements, and ask you any relevant questions. Before finalising a quote, make sure that the contractor has mentioned all services they'll be providing in the contract.
Warranty
A painting company should be able to provide a guarantee or warranty for a minimum of 2 years which ensures the paint won't chip. You should be able to get a written warranty from most residential painters in Kew and surrounds for future reference.
If you want to get your house painted by trusted residential painters, Melbourne House Painters is the name you can trust. We have over 20 years of experience and provide award-winning services and superior customer service. To enquire with our team, call us on 1800 867 562 or email [email protected]